Sweekar – The nextgen Electric Passenger Auto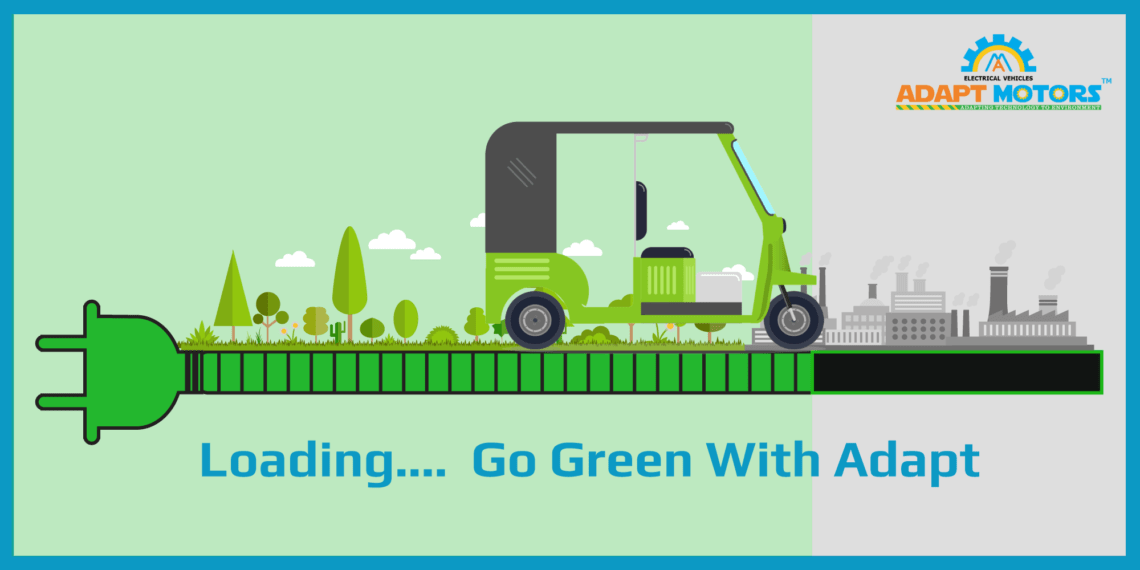 According to a recent research by Peter Lilienthal of the National Renewable Energy Laboratory, if we can transform from diesel/ petrol vehicles to Electric Vehicles, we would see a 42% national average reduction in CO2 emissions, with all these hustles and bustles in Ev segment top car brands are still finding it tough to crack Indian market as the transformation from fuel vehicles to EVs is not progressing as expected. But surprisingly, e-bikes. e- rickshaws, e – cargos and other commercial utilities has been drastically adapting to electric vehicle usage to cut down the fuel costs which will finally result in bringing down the overall product cost.
In this historic transformation, Hyderabad based Adapt Motors has been a step ahead in the race in bringing the maximum number of "Make In India" e – rickshaws on to the Indian roads. Currently, thousands of Electric rickshaws are being commercially utilised across Telangana for commuting passengers from one place to the other. Not only in Hyderabad, our Passenger E Rickshaws are also been widely used even in remote areas across south India due to its ease in operation and a throwaway cost/ kilometre rate. In metro cities, these passenger electric Autos are being used to commute passengers from one place to another place with almost no noise and pollution and allowing the urban living to breathe clean and helping nature to stay greener.
Passengers commuting in the cities are appreciating the efforts of the company for giving such a eco friendly EV product to the world and are taking this as inspiration to live more eco friendly and trying to eliminate all kinds of eco hazardous products from their life, whereas rural users are  finding it as a solution to the real big problem of not finding petrol pumps nearby all these days.
Sweekar – Electric Passenger Auto comes with the following stunning features
| | |
| --- | --- |
| Dimension: | 2850*860*1860 |
| Battery: | 48V(100AH 12VDC) |
| Mileage/ Charge: | 90 – 100*kms |
| Cost/ Charge: | Rs. 40, (5 – 7 units ) |
| Charge Time: | 5-6hrs |
| Max.Speed: | 25Km/hour |
| Ground Clearance: | 250 mm |
| Carrying Capacity: | 4+1 Passengers/6+1 passengers |
| Motor Warranty: | 12 Months |
Users are finding it very easy to use this vehicle all the day for their commercial use and put it to charge overnight, as it is very simple to drive, almost anyone with basic driving skills can handle this e – passenger auto.
We found almost all our users using our autos with extreme ease and we are delighted to leave happy smiles on their faces with our most loved Sweekar – E -Rickshaw. Ith this overwhelming response and tremendous support from the Government of Telangana, we are planning to come up yet upgrade versions in the market in a couple of months.